lasting value
NOW YOU CAN HAVE SIGNED, CUSTOM DESIGNED, hand forged IRON accessories--made by an artist blacksmith-- FOR ABOUT THE SAME COST AS THE HIGHER END, MASS PRODUCED IRON ACCESSORIES. SURROUND YOURSELF WITH HEIRLOOM QUALITY WROUGHT IRON and bronze THAT WILL LAST FOR GENERATIONS.
need ideas?
If you can think it up--our blacksmiths can hand forge it for you in iron, bronze, or even in aluminum, or stainless steel. And if you are not quite sure what you want--you can help us design it for you. Browse our blacksmith design page for ideas.
what's your style?
chances are, our blacksmiths are already familiar with your style of wrought iron. whatever your taste in iron accessories, it is our mission to hand forge for you an impeccably crafted, one of a kind, piece of iron or br0nze art that perfectly compliments your style and decor.
our style is often inspired by nature with an art deco interpretation. however, we are diverse enough to compliment the tastes of most clients. the blacksmith design page features functional forged art in a number of genre's. we have forged iron & bronze accessories in gothic, art deco, art nouveau, traditional, south west, western, lodge, and contemporary styles. need a different genre'? Tell us what you are after and we will research your style if it exists or with your help create it for you if it doesn't. the blacksmith design page chronicles a cross section of genre' in iron & bronze.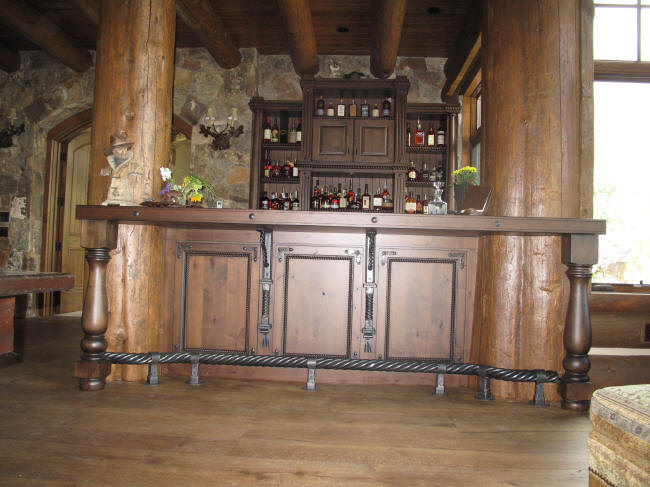 3" Iron Rope Bar foot rail and 3/4 length corbels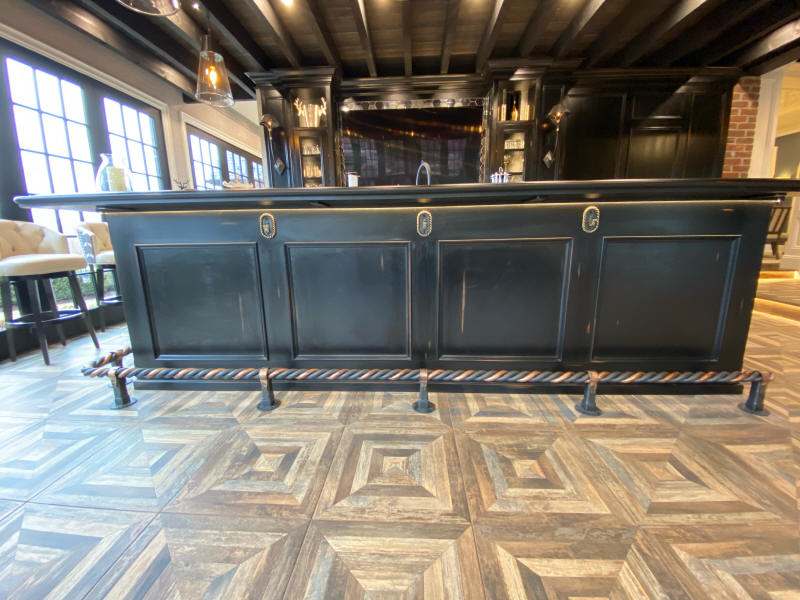 bronze & iron rope bar foot rail
with matching purse hooks
PEACE OF MIND
WANT TO LIMIT YOUR COGNITIVE DISSONANCE? (POST PURCHASE ANXIETY)
now you can with our blacksmiths' LIFETIME WARRANTY ON the STRUCTURAL INTEGRITY OF all hand FORGED COMPONENTS.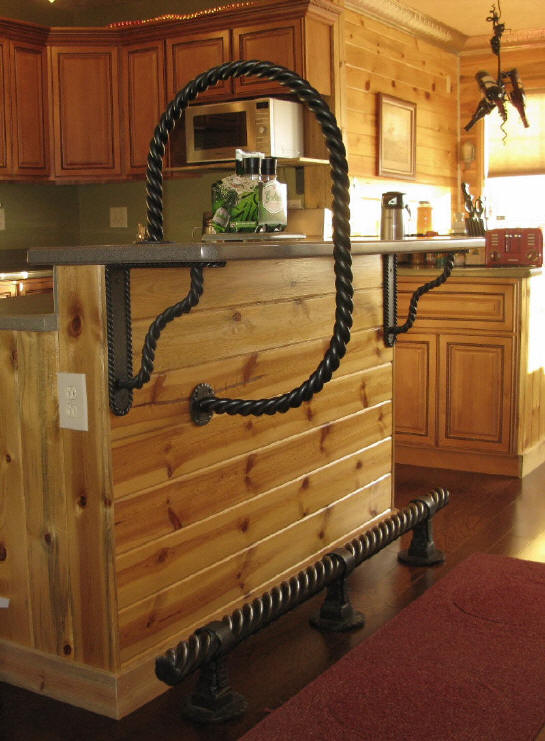 3" iron rope foot rail with matching corbels and waitress hoop